Top 10 Moving Company Tips when moving locally in Cape Town
Are you planning to relocate your home within Cape Town? 
We have isolated 10 removal and packing gems to encourage you to enjoy a smoother and easier home removal. We consider these the most influential moving tips after moving 1000's of families in Cape Town & The Western Cape. Please visit our Removal Company News blog for a more comprehensive guide on moving tips and other interesting information like why are so many families are semigrating to Cape town and Western Cape.
Top 10 Moving Company Tips when Moving your Home in Cape Town:
Source Boxes 
Isolate your moving date 
Start Packing (Start Early – This is the most time consuming and its an opportunity for you to start decluttering)
Create an Inventory 
Choose a reputable moving company  – Reputation does matter ! 
Create a Valuables or Sundries Box
Pack an Overnight bag
Separate Bedding or Pack your bedding into your car
Pack your hanging clothes in you car for local moves. Why spend more time re ironing your clothes .  
De Frost Freezer & Turn Off water for Washing Machines & Dishwashers . Have a plan for your Perishables
Top Ten Moving Company Tips Explained:
Source Boxes –

Your local Cape Moving Company can provide and deliver. Its never to early to start decluttering – There is more detail in your home than you realise.

Isolate your moving date –

Consult your property agents and be proactive in targeting your dates. Dates do influence the cost of moving so always try negotiate a moving date between the 3rd and 25th of the month. You can save up to 50% on your move

Start Packing – Books and non essential items , Packing is your most intensive task of moving – This process also helps you declutter and identify items you can give away or sell. This can be liberating – Approach it positively and start this at least 1 month before you think you are going to relocate.

Your Kitchen is the most intricate & time consuming to pack. We recommend that you hire your moving company to pack your kitchen, ornaments, paintings & fragile items that need protective wrapping. It will cost you but it will save you an enormous amount of time and stress. The stress & time consumption per hour is not worth your while.

This will help minimise the risk in your removal and provide a simpler fresher start in your new home. 
Create an Inventory

(This helps you with your decluttering exercise as well as gives the removal companies an opportunity to provide you with an accurate quote) 

Choose a reputable moving company – Reputation does matter ! (

For South Africa –

Google Reviews and Hello Peter Reviews platforms are authentic, Don't trust moving companies that provide their own in house review system)   
Create a Separate Valuables or Sundries Box –

Toiletries

,

Medicines

,

Important documents, ID's. Passports, Spare Keys, Valuables, Car Documents, Financial Documents, Phone Charges , Laptop Charges,  etc 

Pack an Overnight bag
Separate your Bedding or Pack your bedding into your car –

Moving can be exhausting on the day especially if it's a work or school day. You don't want to be trying to find your bedding box after a long day  

Pack your hanging clothes in you car for local moves.

Why spend more time re ironing your clothes . Alternatively you can request your local Cape Town moving company to supply or pack your clothes into with hanging boxes. Unfortunately hanging boxes are quite expensive but your movers may be willing to hire them out for you

De Frost Freezer & Turn Off water for Washing Machines & Dishwashers .

Have a plan for your Perishables – Use Cooler Boxes
The above is the start to lessening the stress and and improving your moving experience ! Please refer to a more detailed & ultimate Moving Guide when moving home. or visit our Facebook page on Cape Town Furniture Removals
Do It Yourself Packaging Materials - Organised does reduce stress
Do It Yourself Packaging Materials That You Will Need:
Sturdy boxes of varying sizes
Packing Paper
A Notebook
Packing tape
A thick, black felt- tip marker ( Mark your boxes)
Bubble wrap
Self-adhesive labels  – Colour Coded if possible
Fragile stickers
Scissors or Utility knife
Contact your Cape Furniture Removal consultant – They will be happy to advise and help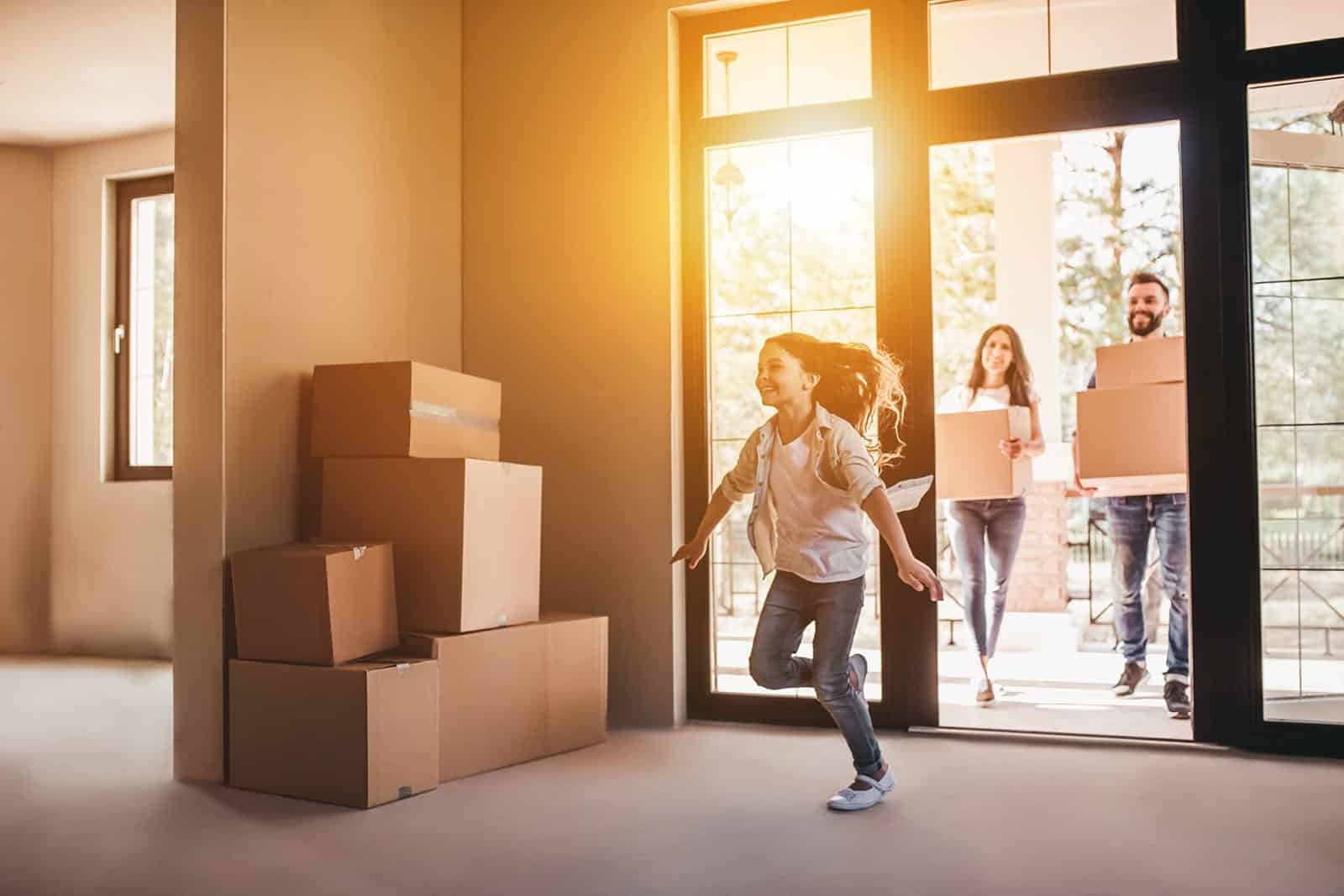 Checklist Before you Choose your moving company
Our comprehensive guide of the top 10 moving company tips is here to help and minimise the drama in relocating your entire home. We've gathered the most valuable insights to ensure a smooth, hassle-free and affordable moving company experience. From choosing reputable movers with local expertise to decluttering and organizing your belongings, we cover every aspect of the moving process. Learn how to pack efficiently, navigate traffic, and protect your valuables during transit. Whether you're moving within Cape Town or to a new neighborhood, our tips will save you time, money, and unnecessary stress. Get ready for a successful move with our expert advice!
There are many contributing reasons for this including the memories and emotional attachment that we have developed over a period of time. There is not much that we can do about healing those factors but there is a lot we can do to help reduce the chaos leading up to your home relocation , the relocation itself and the unravelling of your life into your new home.
Below we tackle some basics but there is a lot more that your local moving company can do to advise and help you to take as much stress as possible out your Local Removal Company service near you or even Long Distance Moving Company requirements.
Please also Refer to our Top 10 Moving Tips published by Cape Town Magazine 
Moving Tips on how we can take the Stress out of your furniture removals. Cape Removals offer advice on How Far in Advance Should I Book My Move? How much notice does a moving company need? What if I am moving long-distance? How do I get the best deal on my move? Book your moving company and let them help you make your home removal easier and less stressful .
Basic Guideline for your Furniture Removal - Moving Tips
Your Starting Point is to find a Removal Company That will also help you – Not just move you 
Moving can be a stressful time for anybody, however, you can defuse much of your stress by being proactive and doing a few things before moving day.
Here are our top tips to get you on your way to a smooth, stress-free relocation:

Isolate your moving date and book your removal company about a month before the allocated date. Try and take a day off on either side of your moving date.
Securing your removal date will help you coordinate all your utility services to notify them of your new address. DSTV, telephones, etc in order to disconnect and connect at your new address
Decide what packaging materials you require and if you require Cape Furniture Removals to do your packing. 
Let Cape Furniture Removals take the risk out of your removal: Decide if you would like Cape Removals to wrap your leather couches, paintings, mirrors,
Pack and label your boxes sensibly:  If you are doing your packing yourself, be sure to pack your boxes carefully with the appropriate materials, e.g. bubble wrap, to minimize breakages. Also, pack the boxes compactly without making the boxes too heavy.  Packing Loose goods that move around is not Safe!
Label your boxes according to room and contents
Use colour coded labels that will represent the room colour at your destination home
Phone your household insurance broker and notify them of your move. Most insurance policies will cover your insurance for removals provided you notify them before the time.  Please note that insurance might not cover the contents of your boxes that you have packed. Cape Removals also provide insurance and can have the contents covered and packed separately should your policy not cover this.
Turn off your freezer the night before the move and ensure that it is cleared before the removal company gets there. The bulky kitchen appliances are normally 1st to be packed into the truck
Make sure your fridges are emptied and ensure the shelves secured or taken our,
Doors and Drawers: Ensure that all drawers and cupboards are emptied and ensure that the doors are locked or securely taped closed. W Machine, Cupboards, and all other appliance doors so that they don't fly open. Ensure that all shelving is taken out of your fridge and cupboards.
Pack an overnight bag as if you are spending a night at a hotel, toiletries, change of clothing etc. Unpacking doesn't have to be done the same day or night. Unpack slowly but surely – this helps keep stress and anxiety levels down. moving can be a tiring experience
Prepare a Sundries Box – Isolate and mark a box with kettles, toasters, plates, cutlery, mugs, coffee etc. You will need an early tea break to gather your thoughts and tackle the unpacking when all your goods have been moved to the other side.
Bedding Boxes need to be clearly marked and we advise that you use the soft bedding , towels and pillows to pack with the more fragile crockery. This help reduce the weight and stress of the box (Check out How to Pack a Box)  
Organise and book Cleaners to clean your old home according to a checklist to ensure your the new tenants are moving into clean residence or offices. This takes out much of your stress of going back and forth worrying about unpacking as well as taking care of a cleaning process that never seems to end.
Organise to repair the holes from the paintings
Coordinate & ensure keys are collected and that there are no delays for Cape Removals when they move your furniture into your new residence.
Moving can be very disorientating – Ensure that you lock and pack away all your important personal documents, passports, watches, jewelry, etc into a place that is safe and which you will remember. There is enough to think about to minimise the detail.
Do your research on the moving company that you would like to choose
Do your research: Research moving companies in your area and read reviews from previous customers. Look for companies that have positive reviews, a good track record, and are licensed and insured.
Get referrals: Ask friends, family, or colleagues for recommendations on reputable moving companies they have used in the past.
Ask about services: Ask about the services provided by the moving company, such as packing, storage, and transportation. Ensure that the moving company can accommodate your specific needs.
Inquire about insurance: Ask about the insurance options provided by the moving company. It is important to ensure that your belongings are covered in the event of damage or loss during the move.
Schedule in advance: Schedule your move in advance to ensure that the moving company is available on your preferred date and time.
Label your boxes: Label your boxes clearly with the contents and the room they belong in. This will make unpacking easier and ensure that items are not misplaced during the move.
Declutter: Take the opportunity to declutter your home before the move. Donate or sell items that you no longer need to make the move easier and more efficient.
Stay organized: Keep important documents, such as contracts, insurance policies, and receipts, in a safe and organized place. This will make it easier to access them during and after the move.
Communicate with your movers: Stay in communication with the moving company throughout the move to ensure that everything goes smoothly. If any issues arise, address them as soon as possible to prevent further complications.
Moving
Tips
How Much Notice Does A Moving Company Need?
Ideally, you should give your removal company 4 to 6 weeks' notice in order for them to book you in with ease and get everything prepared. If you are booking within peak moving times it is better to give even more notice if possible, as they might be fully booked during that time, should you leave it too late.
If you are moving last minute, try to give your movers at least 10 days' notice, as mentioned above this will give them time to get prepared for it. Last-minute bookings might cost more than if you gave them more notice.
What If I Am Moving Long-distance?
Long-distance Moving can take a lot more planning than if you are moving locally. If you are choosing to use a Share Load Moving Company Service, then you need to be prepared to hand over your things most likely before you move. This takes a lot more planning on the removal companies' part as well. Not all removal companies will offer long-distance removal, so your options will be limited and therefore there is more of a chance that they will be booked up. Make sure you are giving your removal company as much notice as possible for this move.
How Do I Get The Best Deal On My Move?
Contact Your Removal
Consultant
National Removals
South Africa
---
Trading Hours
---
Mon - Fri: 7h45 - 17h00 | Sat 08h00 - 12h00
Local Removals
South Africa
---
Connect With Us
---